This article was published in the Feb-Mar 2021 issue of CSS F.A.T.MAG, view magazine here
Concrete repairs – Where do I start?
Whether you're repairing an ageing asset or rectifying defects in a new construction, there is a concrete repair solution for every purpose. To help contractors get repairs done right the first time, Fosroc is on hand with product selection and application advice.
"Depending on the defect and the age of the structure, every repair is different. Using the right products and applying them correctly is crucial to avoiding a cycle of repairing the repair," says Hamid Khan, Fosroc's ANZ Specification Manager for Concrete Repairs and Grouts.
Here are Hamid's top solutions for five common concrete defects.
Non-moving structural cracks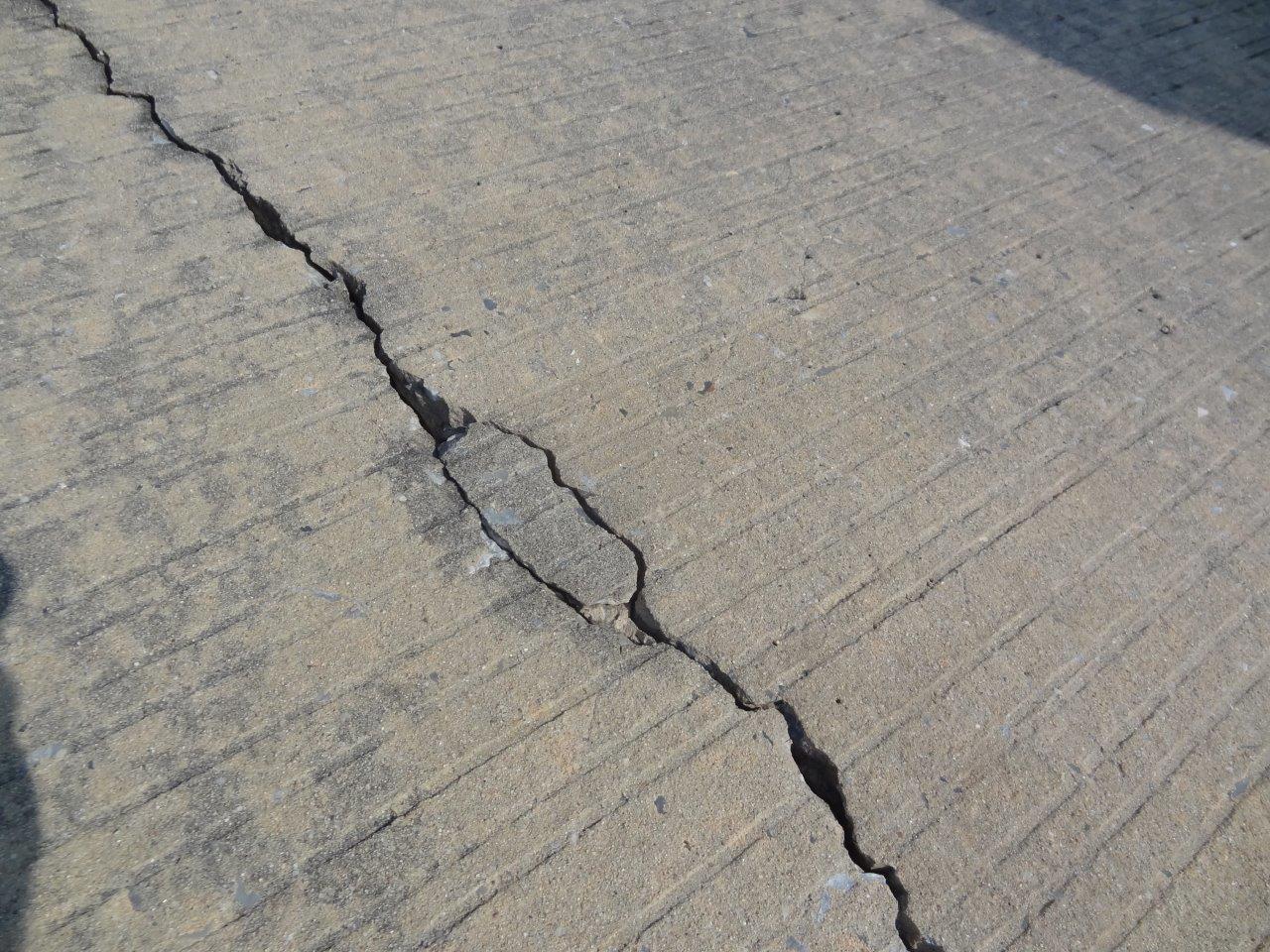 Solution: Nitofill LV is injected into concrete cracks to consolidate the structure and protect the reinforcement. This two-part epoxy base and hardener comes in an easy-to use dual cartridge pack. Conbextra EP10 is ideal for gravity feed repairs in concrete slabs.
Honeycombing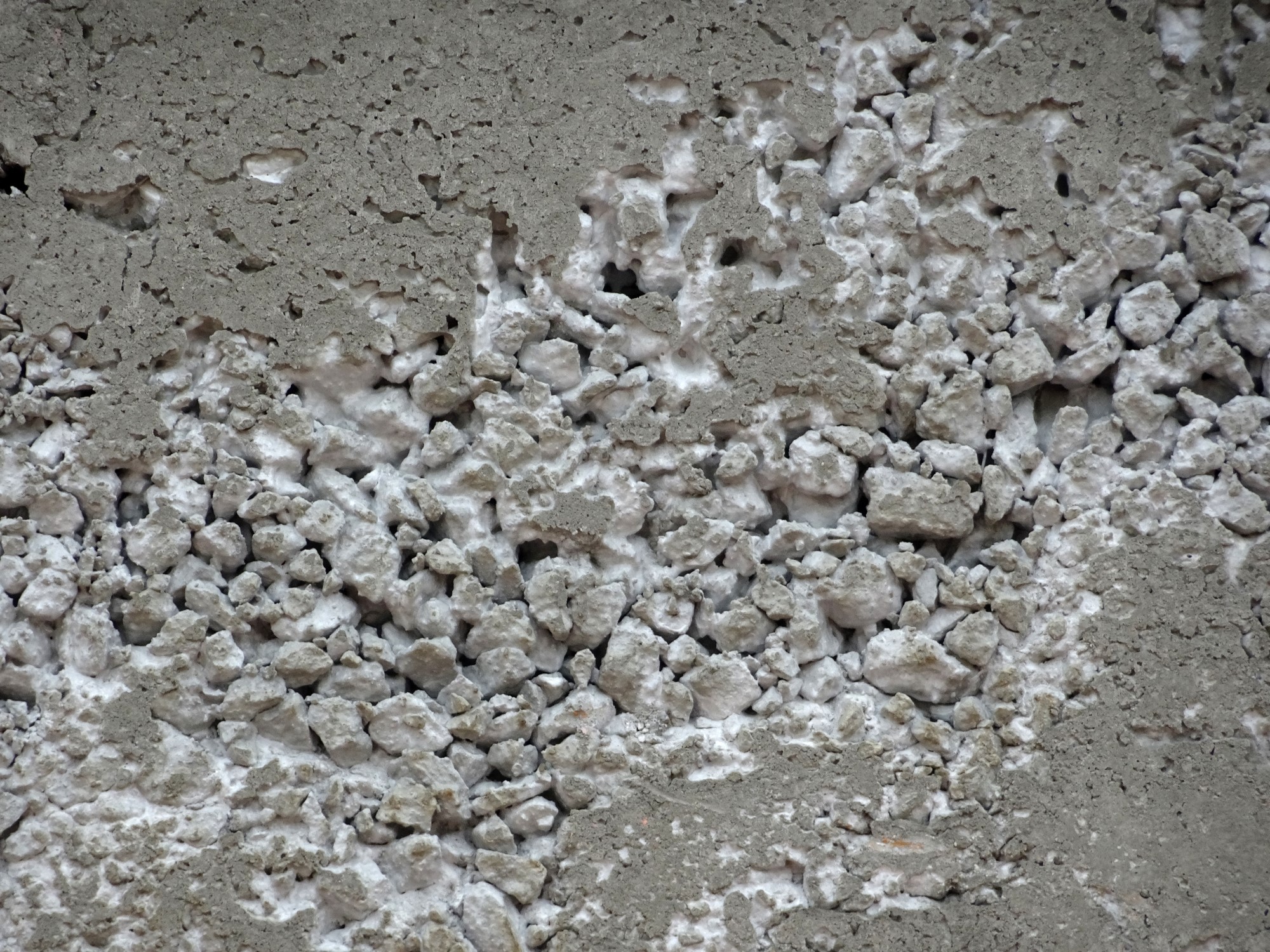 Solution: Fosroc's market-leading Renderoc range is ideal for replacing the damaged concrete. The extent and depth of the honeycombing will determine the best product. For patch repairs, Renderoc HB40 Plus and Renderoc HB70 Plus are extra high build mortars that can be applied by hand. When recasting is required, Renderoc LA55 Plus is a fluid micro-concrete for large volume structural repairs. Guncrete E is recommended for large vertical and overhead repairs, with a dry-spray application.
Low cover, corrosion & spalling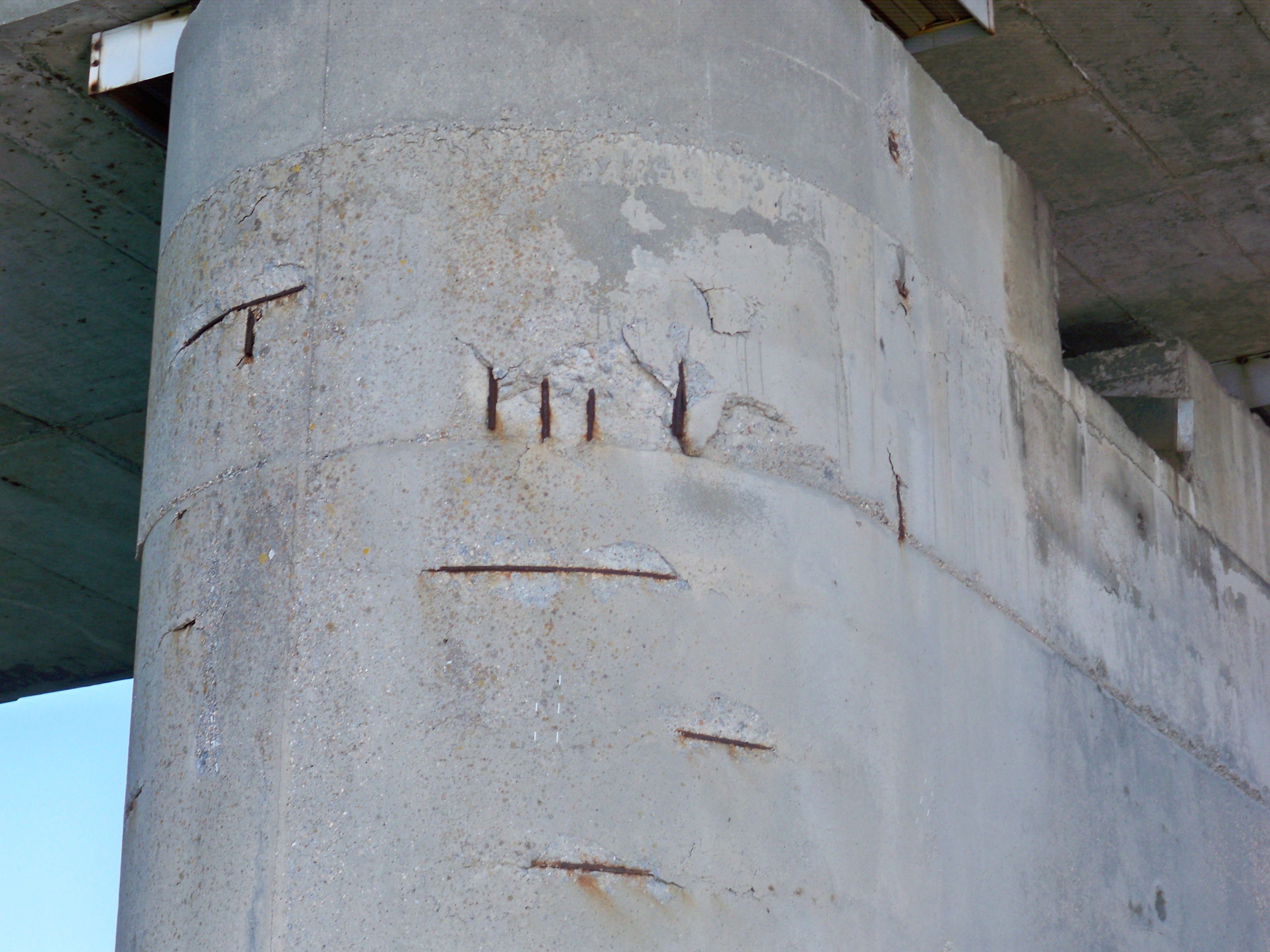 Solution: The first step is to control the corrosion. Fosroc's Nitoprime Zincrich is an anti-corrosion primer formulated for use with Renderoc mortars. Once the barrier protection is applied, Renderoc and Guncrete E repair mortars can be used to increase concrete cover or replace the damaged concrete. Fosroc's Patchroc range offers fast-setting mortars for floors and pavements. Renderoc ST 06 is ideal for reinstating cover on vertical and overhead surfaces.
Chemical attack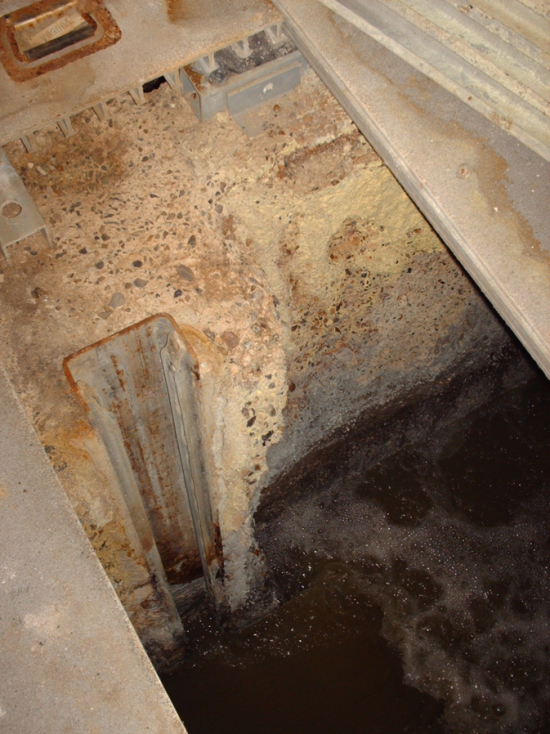 Solution: The following mortars offer excellent surface protection. Renderoc G is a geopolymer acid resistant repair mortar and lining for use in highly corrosive environments. Renderoc CAC offers superior biogenic corrosion resistance for sewer infrastructure while epoxy based Nitomortar 908 is for general purpose patch repairs in aggressive environments.
Water leakage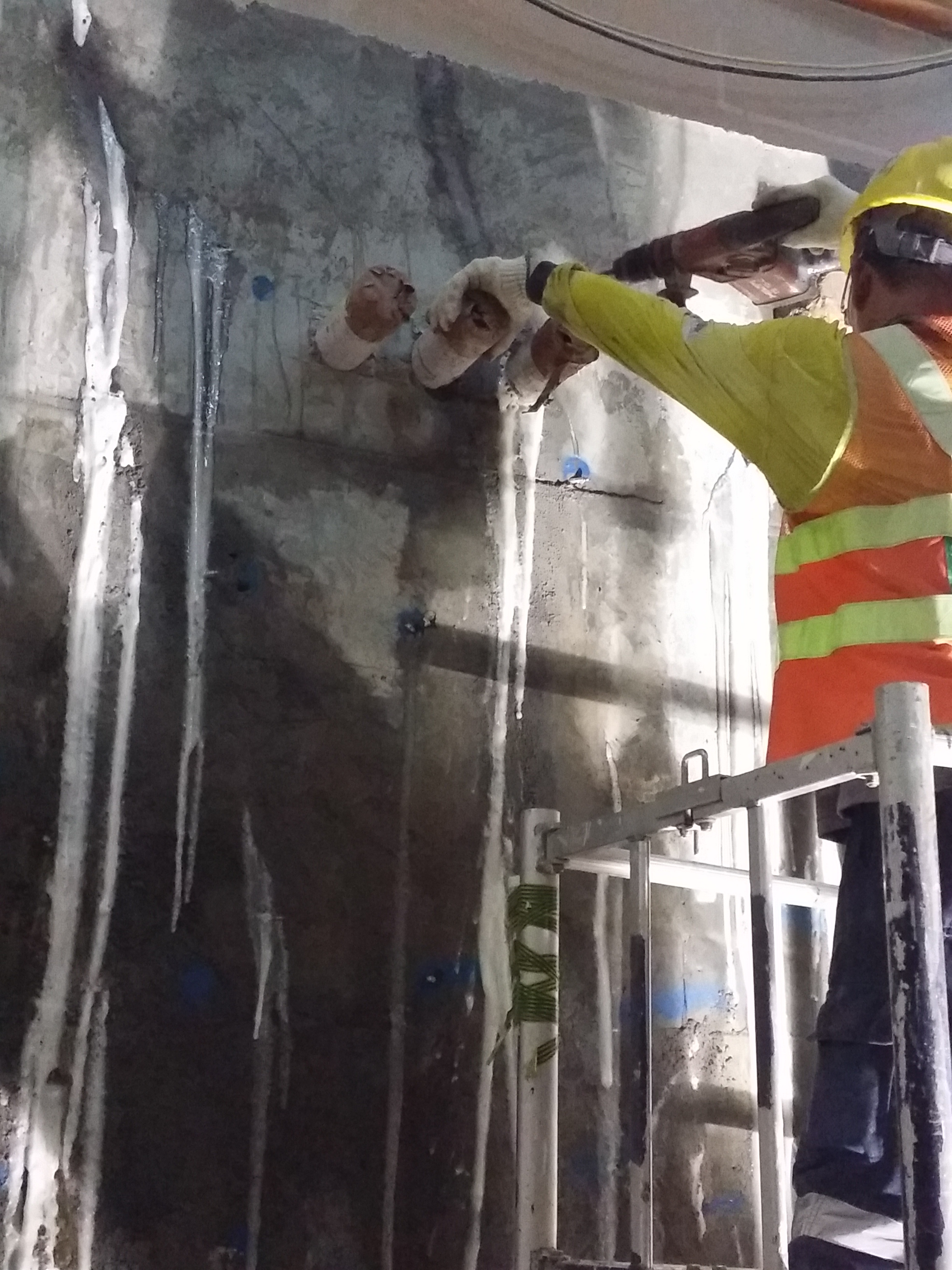 Solution: Fosroc's hydrophilic and hydrophobic polyurethane injection resins eliminate leaks in reinforced concrete structures. Nitofill PU150 is a hydrophilic flexible polyurethane grout for sealing leaks in cracks and joints. For large cracks and voids, Nitofill PU130 is a hydrophobic polyurethane semi-flexible grout.
To find more construction solutions contact us via the form at the bottom of this page, or try our product selector here.