Nitoflor PU Colour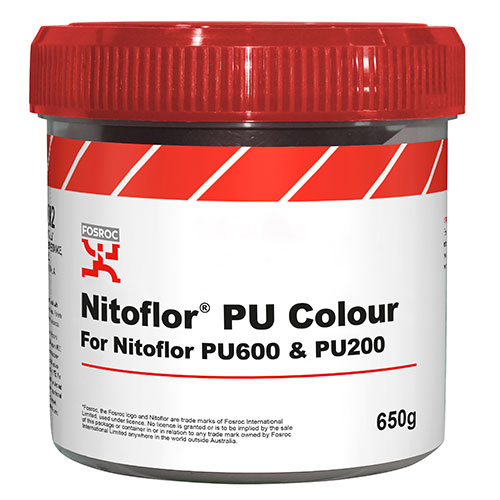 Nitoflor PU Colour
Nitoflor PU Colour pigments are the colour pots for use with Nitoflor PU200 and PU600.
Nitoflor PU Colour pigment comes in a variety of Australian Standard AS2700-2011 colour, with specialty colours available on request.
Made-to-Order (MTO) colours need to be ordered by contacting Customer Service or your Fosroc ANZ representative. Minimum Order Quantity (MOQ) for these is 40 units; Lead time 14 - 21days.
Typical Applications
Colour component used with Nitoflor PU600 and PU200
Overview
Typical Applications
Colour component used with Nitoflor PU600 and PU200
Brochures